Whitewater Rafting
You get everything you want with three forks of the American River to choose from. Family fun, adventure seekers and the truly daring.
Challenge Ropes Course
Are you ready for a physical and mental workout? Then you'll love our challenge ropes course!
Outdoor Education
If you like learning and want to gain a deeper connection and appreciation for the great outdoors, you can't miss our outdoors educational programs.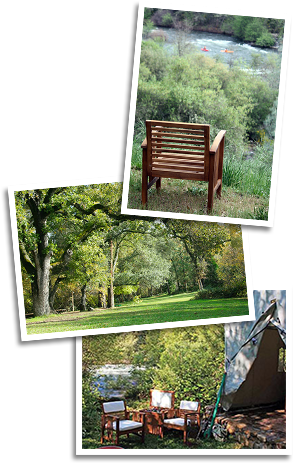 Mother Lode River Center is located along the South Fork American River in Northern California. One hour from Sacramento and three hours from the Bay Area.
6280 Highway 49, Lotus, CA 95651
Camping the way you want. Tents, Glamour Camping, Retreat House – it's your choice.
Blog
Steelhead fishing on the Chetco River in Oregon with your brother, Steve, is a great way to enjoy nature and …
» Keep reading
We're Hiring!