california whitewater rafting
You get everything you want in California whitewater rafting with three forks of the American River to choose, ranging from mild to wild! Come see for yourself why we have the most popular rafting trips in the state.
zip line & ropes course
Are you ready for a fun, exhilarating and confidence-building experience? Then you'll love our riverside zip line & ropes challenge course! Perfect for parties, retreats, team-building events, family vacations or a weekend getaway with friends.
Outdoor Education
If you like learning and want to gain a deeper connection and appreciation for the great outdoors, you can't miss our outdoor education programs. Great for school field trips and class retreats, we offer customized trips from a half-day to a whole week in duration.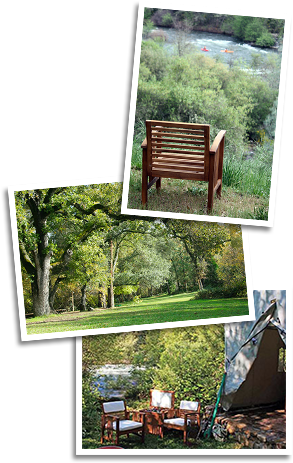 Mother Lode River Center is located along the South Fork American River in Northern California. One hour from Sacramento and three hours from the Bay Area.
6280 Highway 49, Lotus, CA 95651
Camping the way you want. Tents, Glamour Camping, Retreat House – it's your choice.
Blog
We can anticipate great rafting on the South and Middle Forks of the American River this season despite the dry …
» Keep reading
We're Hiring!